The chile de arból is a long, thin red chili that is ubiquitous throughout Mexico. This dried chili pepper is spicy and can readily be found on most table tops or taco stands in some form or other. Usually blended into a delicious salsa, but sometimes just used crushed as a seasoning. It's also a common ingredient used to spice up many Mexican recipes.
About Chile de Arból
This little chili packs a bit of heat. It rates 15,000 – 30,000 SHU on the Scoville scale for heat.
Where to Find Chile Habanero
This dried chili is very common and easy to find throughout Mexico and even in the United States. Traditional Mexican markets host heaps of dried chiles. Supermarkets in Mexico and the states will often have dried chilis in plastic bags hanging for sale.
How to Choose and Store
Look for whole chiles with stems intact. Check the color to see that they have a nice deep red hue and no signs of yellowing spots or holes. These holes are often from small bugs that eat through dried chilis stored improperly.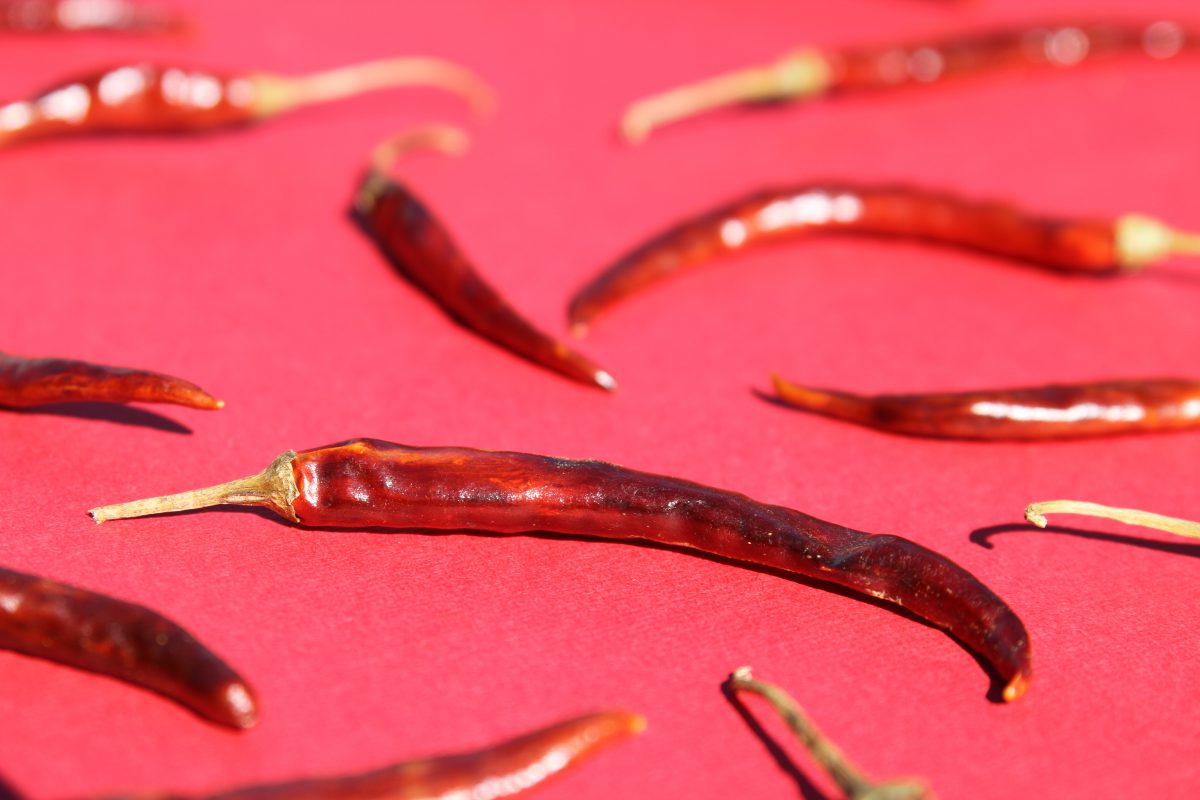 Also Known As:
• Bird's Beak Chili
• Rat Tail Chili
Common Uses:
• Blended to make salsa
• Dried and crushed as seasoning
• Ingredient to spice Mexican recipes
Region:
Common throughout Mexico.