I passed this strange fruit at the market – split open and calling for my tongue. I had no idea what this exotic fruit was.
Papausa is a prehispanic fruit found in Chiapas seasonally around the end of July through September. It is similar to a guanabana but smaller. Another unique relative includes the chincuya. In fact, in some regions, the fruits share the same name.
The light green scaly skin of the papausa covers fleshy fruit surrounding large, dark brown seeds. Though it is unique as when it ripens, it cracks open and must be eaten quickly before spoiling. The flesh is mildly sweet with a light floral flavor. There are two varieties, one with white flesh and another that is light pink inside.
Besides being tasty, this pre-hispanic fruit is said to have cancer-fighting properties and "antiviral, antibacterial, larvicidal and phytotoxic properties." (El Siglo de Torreón)
Where to Find Papausa
Native to Central America, you will find this in the Mexican states of Chiapas, Oaxaca, and Guerrero, as well as coastal regions of Guatemala and El Salvador.
How to Choose and Store
When ripe, this fruit oddly splits wide open. Ask your vendor for a fruit that has freshly opened, then eat it right away. Because the fruit is broken open, it will only last a night or two on the counter. However, beware that it may attract ants or fruit flies.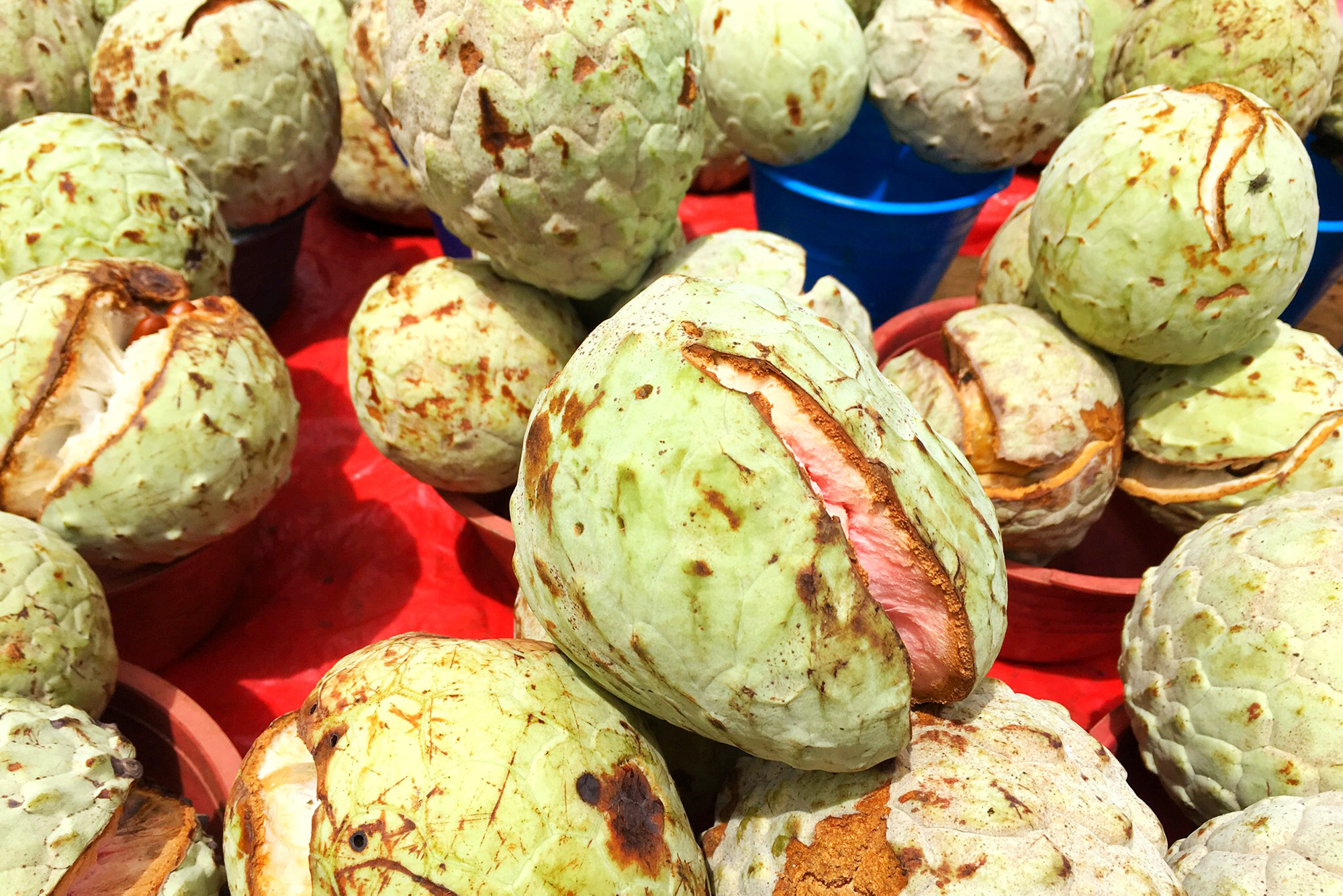 Also Known As:
The latin name for the papausa is Annona macroprophyllata. However, there are many other name and spelling variations.
• anona
• izlama
• ilama (which is also used for the chincuya)
Common Uses:
The flesh of the fruit is eaten raw. Be sure to pick out the large seeds.
Region:
Regions of Mexico, Guatemala, and El Salvador.