A bad morning in Mexico, starts with a hangover. Fortunately, there's a good morning remedy for that. Breakfast. And a suero.
Besides a saucy bowl of chilaquiles, a traditional breakfast of molletes is one of the best solutions to last night's tequila binge. This satisfying recipe is simple to prepare with a few ingredients you likely have around. The best thing is, you can make it as humble or gourmet as you like.
To be successful, all you need is some bread, a can of refried beans and cheese. A mollete at its core is simply a half of crusty roll topped with a slathering of refried black beans, gilded with melted cheese and, of course, salsa. Usually freshly chopped pico de gallo is the choice.
If you want to kick up this breakfast bread, add some shredded chicken. Or keep it vegetarian with a fried egg and fresh guac. Do what you want to make it your own.
Molletes are a go-to for a quick and easy Mexican breakfast.
Where to Eat Mollettes
While traveling in Mexico, you'll find molletes on the breakfast menus of many restaurants. They are best at small, family restaurants, but you can find them at large chains like Sanborn's and VIPs.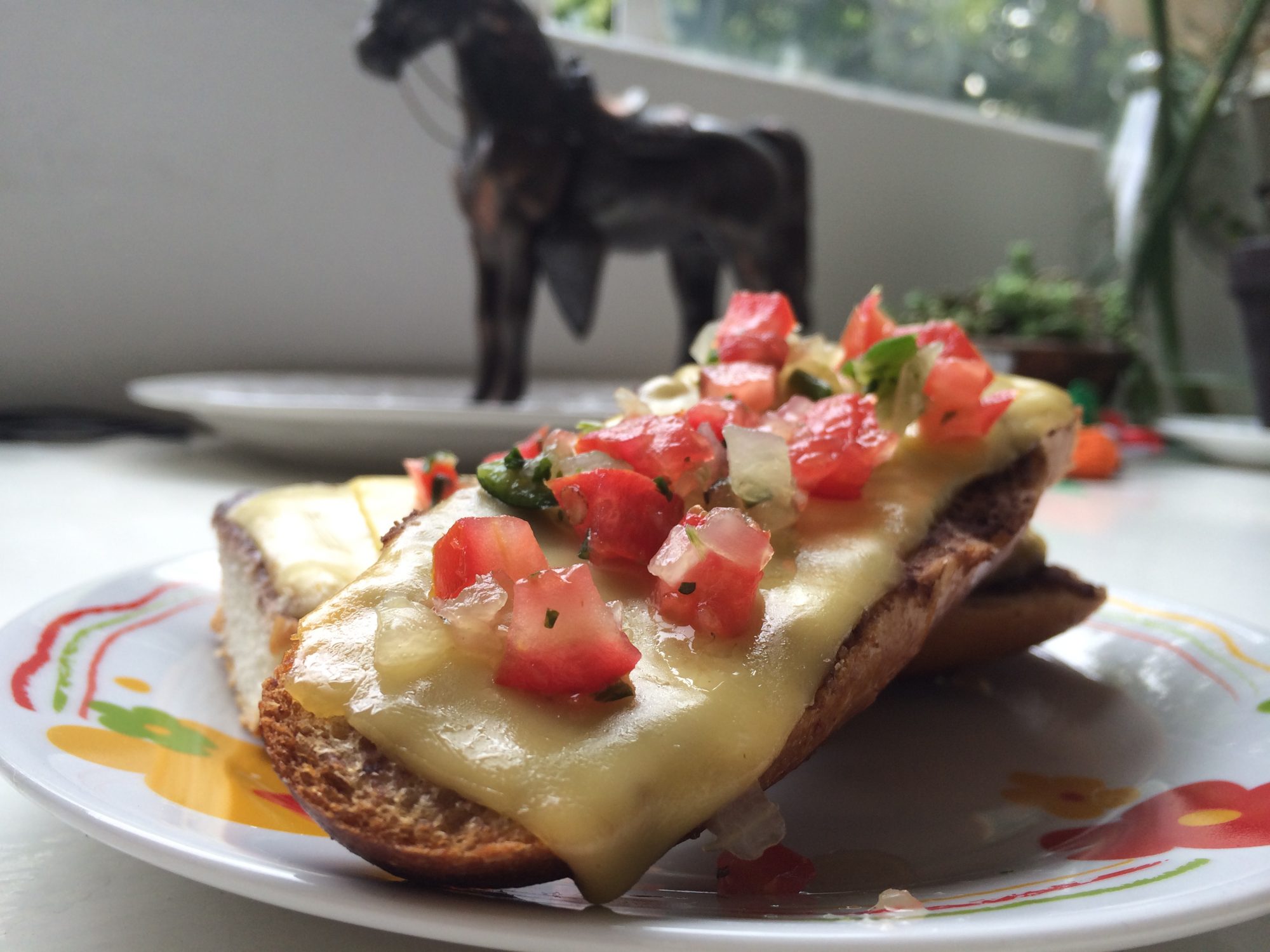 Mollettes from a restaurant in Mexico City
Common Name (Mexico):
Mollete/Molletes (Singular/Plural)
Diet Needs:
• Vegetarian
• Vegan Variations Available